Surprise. Delight. Innovate. Collaborate.
It's what we do. Open minds, open studios. Your participation -- in classes for advanced dancers and complete beginners, in our process, in our performances and community events -- is more than welcome. It's essential to who we are.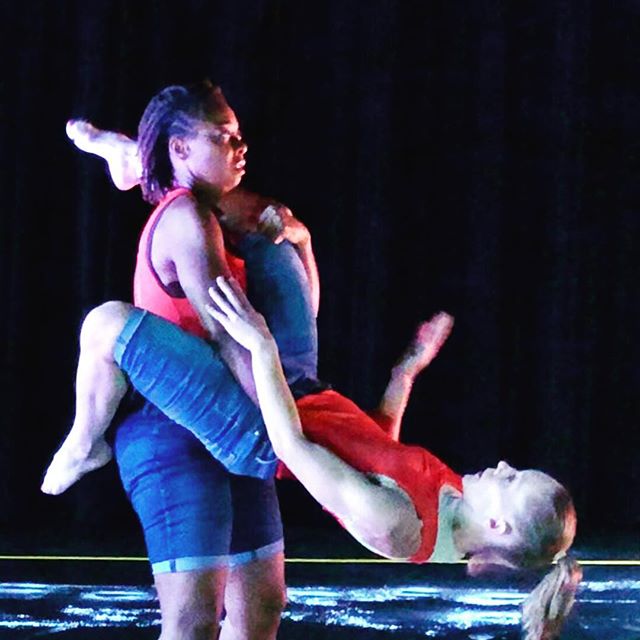 Our Executive Artistic Director Ari Christopher and Tulsa Artist Fellow Candace Wiley, a poet/organizer from South Carolina are making work at the intersection of text and dance. Their work tells an embodied story that is less about confronting race issues and more about exploring how racism and privilege hoarding have shaped our identity as individuals in this country. The poetic text asks questions about what it means to be and who recieves the privilege of agency. Their collaboration in process, How To Mutate, layers metaphor and symbolism, and aims to turn up the volume of empathy and awareness to the insidious effect that our history of racism has on American lives. Ari is coming from her personal experience as a token white kid growing up in North Tulsa and the questions she's wrestled with since starting kindergarten. Candace had a similar experience as the token black kid in white spaces. Together they offer a nuanced perspective. Thursday, August 15 6:30-7 PM FlyLoft, Studio 2 117 N. Boston WORKS/IN/PROCESS SERIES includes diverse programming led by Tulsa Artist Fellows. The community is invited to attend any/all of the free events and contribute to what's being created. TAF is a George Kaiser Family Foundation initiative.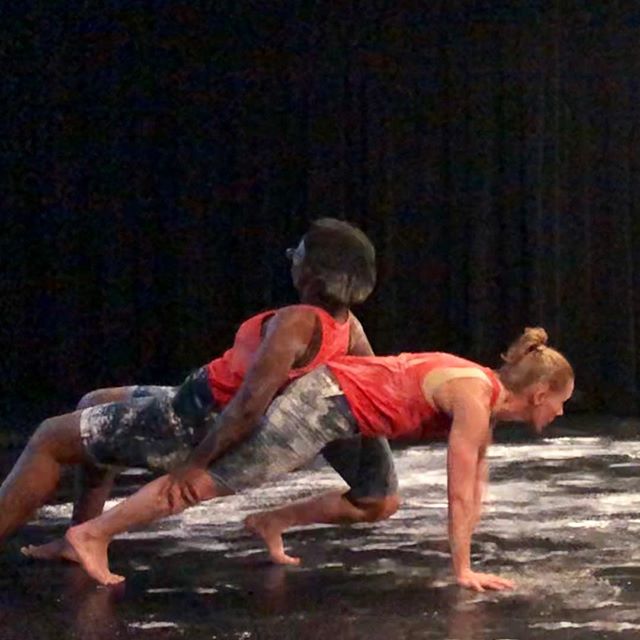 I'm looking for ways to communicate directly with the audiences' body. Sometimes that requires performing difficult tasks, repeatedly, to take myself and other to a new state of being. This is a shot from How To Mutate. We'll show the work next Thursday, Aug 15, 6:30 PM at FlyLoft (117 N Boston)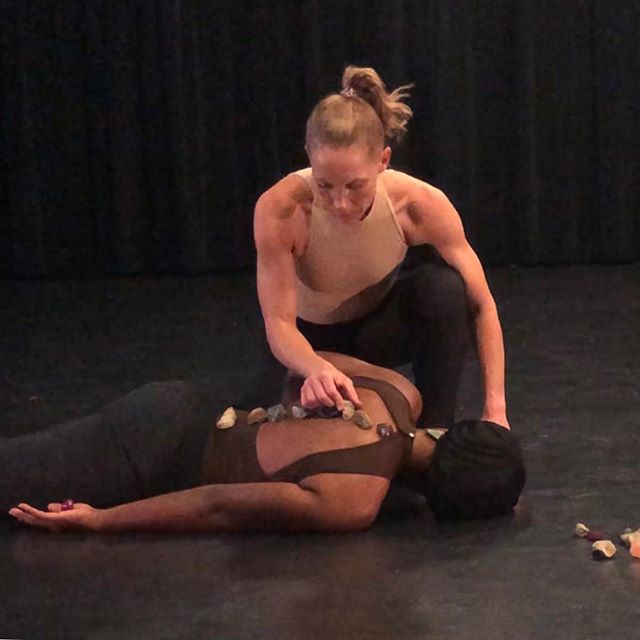 "How To Mutate" is almost ready. Please join us at the free showing at FlyLoft next Thursday, Aug 16 at 6:30-7 PM. (117 N Boston, in studio 2)
These ladies are gettin it done! Come see what they've been working on next Thursday @flyloft (studio 2) 6:30-7 PM. #tulsaartistfellowship
Come see our newest work and be part of the conversation next Thursday, August 15, 6:30-7:00 PM at FlyLoft, Studio 2.
A snippet of a new piece made in collaboration with @iamcandace1 to her poem "How To Mutate".